Loyalty programs are designed to increase customer lifetime value, and returns data can inform these programs to reduce losses and increase retention.
Whether a loyalty program is based on points, tiers, or paid memberships, the goal is to improve customer lifetime value. While calculating lifetime value can be difficult, loyalty programs that offer features like responsive customer service or flexible billing cycles can help nurture it. One often overlooked feature, however, is a loyalty program's return policy.
As many retailers have begun charging for returns, customers are looking more favorably upon loyalty programs that offer free or simple returns processes. Total Retail has even said, "When effectively managed, returns are also an exciting opportunity to recover lost profits, while driving loyalty by delivering an experience that makes customers want to come back. In fact, 72 percent of shoppers in a recent poll said a positive returns experience will inspire them to buy again from the same retailer."
It doesn't have to stop there though. Businesses that analyze returns data can optimize their loyalty programs in several ways. They can increase customer lifetime value, decrease returns that negatively impact the bottom line, and they can even increase acquisition by retaining customers that might have returned their purchase.
Loyalty Programs and Return Policies
Loyalty programs are about long-term ROI. While a massive increase in first-time shoppers is nice, they don't always lead to the slower, steady sales increases that are more valuable over time. This type of long-term thinking can be difficult during economic instability, but loyalty programs and their return policies are vital to retention and customer lifetime value.
For example, Retail Customer Experience explains how some tiered programs utilize returns for improved loyalty. "Retailers are looking at returns from a loyalty perspective, the more loyal the consumer, the more lenient the policy, thereby tiering for returns. Companies like DSW, Best Buy, and Saks are beginning to segment returns into tiers and rewarding their best consumers. For example, the best customers — based on how much they spend with the retailer annually and how often they return — get perks like free shipping and unlimited returns."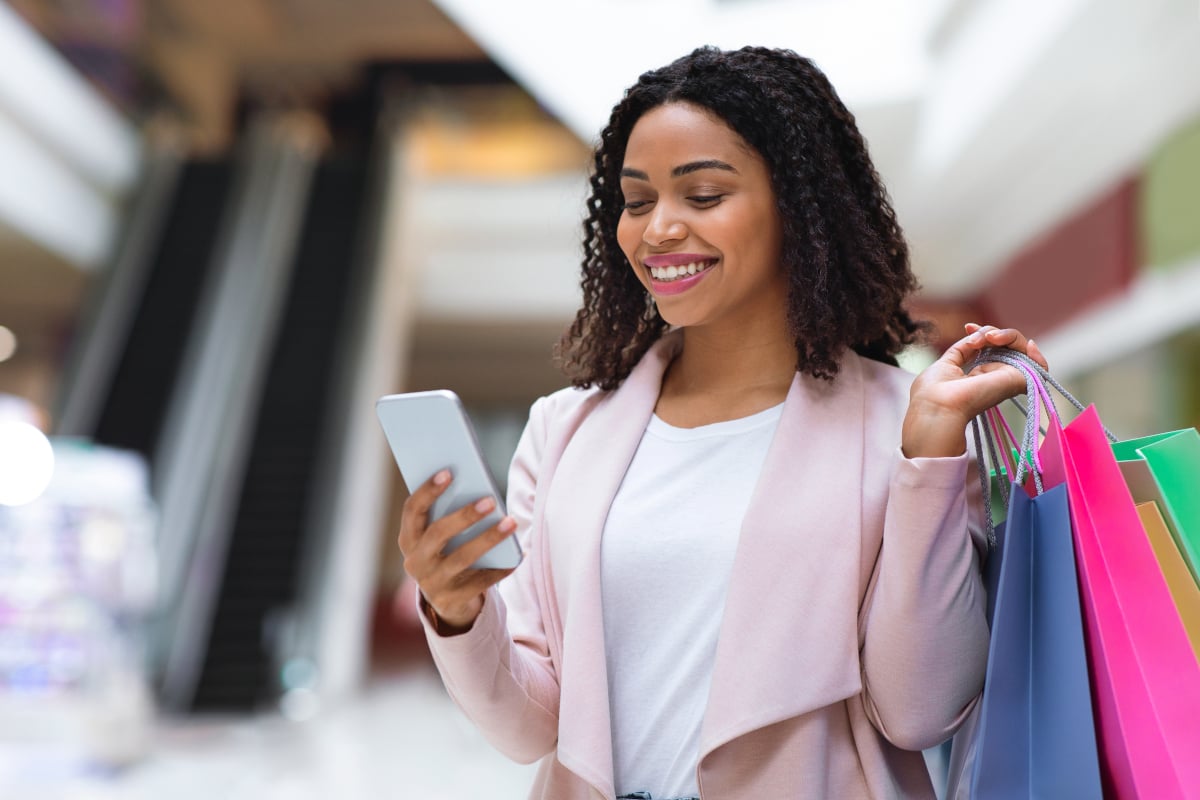 A business without a loyalty program that utilizes free returns will likely get many first-time shoppers since they feel their purchase is less risky. However, that doesn't necessarily mean those shoppers will become loyal. That's why offering additional returns benefits, such as faster shipping or faster money back, to particularly loyal customers is so helpful. It helps your business over time with less impact on your bottom line.
Incentivizing exchanges over returns is another way to lessen the blow on profits. This may include strategies like free shipping with exchanges or extended returns windows for exchanges. However, returns happen within loyalty programs even under the best of circumstances. That's why analyzing returns data is essential.
How Returns Data Can Help Inform Loyalty Programs
Even when a loyalty program is perfectly optimized, a business can expect acceptable returns from things like multi-size orders. However, there are instances when customers abuse returns, when specific brands or SKUs are regularly returned, or even when certain items are RARELY returned—not only can returns data identify these occasions, but it can help you leverage them to improve or revise loyalty programs.
For example, analytics can identify when a specific loyalty tier regularly abuses a free returns policy. Sometimes that looks like excessive bracketing, bulk buying while returning more than half of the initial order, or returning items that have been partially used or can no longer be sold. Customers within a tier that regularly abuse free returns will negatively impact profits. In this instance, it may be time to adjust the returns policy within that tier or for those customers so it's no longer free.
How Returns Data From Loyalty Programs Can Increase Retention
Returns data can identify important opportunities that improve the customer experience and increase retention.
A good example of this is when data provides insights into the ways loyalty tiers interact with products and make returns. For example, if your most loyal customers often have a negative experience with a specific product or brand, it's unlikely that a new customer who purchases that product will decide to purchase again. In that instance, several solutions can be implemented.
On the other hand, products that perform particularly well and have few returns provide an excellent marketing opportunity. Marketing these products to emerging loyal customers can help transition them into a loyal category.
First, returns data can determine the driving factor behind the poor experience (material quality, manufacturing error, etc.). Additionally, it may be a good idea to pull that brand or product from marketing or customer acquisition efforts to reduce the likelihood of negative experiences. If a scenario like that is negatively impacting retention, these actions can increase the likelihood that a first-time customer will repurchase.
On the other hand, products that perform particularly well and have few returns provide an excellent marketing opportunity. Marketing these products to emerging loyal customers can help transition them into a loyal category.
Returns data can even break down loyalty tiers further. For example, a loyal customer who is highly unprofitable should be managed differently than a loyal customer who is profitable. Returns data can help inform return policies that can be customized to segments within tiers.
Optimize Loyalty Programs with Return Analytics
In times of economic uncertainty, it's tempting to cut costs across the board. However, with customers also looking to spend less, focusing on loyalty and retention will better serve your business in the long run—and returns data can provide the necessary insights to develop targeted solutions.
The Returnalyze Intelligent Dashboard can identify issues that are hindering a loyalty program's profitability while highlighting opportunities that improve customer lifetime value and create additional loyal customers.
Along with access to detailed analytics, a partnership with Returnalyze comes with step-by-step guidance and expert data analysis. That means you can leverage this information to create and implement data-driven solutions.
If you'd like to see how our intelligent dashboard can help you leverage return season data, schedule a demo or contact our team today.