By analyzing returns analytics, businesses can optimize their product assortment to meet customer demands, reduce return rates, and increase net revenue.
Determining the optimal product assortment for your business is all about balance. It should promote a positive customer experience and increase net revenue while taking into consideration factors like warehouse space, current and future demand, supplier relations, etc. Without this careful balance, you run the risk of reduced sales velocity, increased inventory management costs, etc.
So, how do you maintain a wide range without ending up with dead stock? How do you avoid stockouts while trying to curate a narrow range that speaks to a specific audience?
The answer is in your returns data. Returns analytics can help you decide which products to re-order (and how much), it can indicate whether new products are successful, help you determine whether to expand product offerings, and so much more.
Discover the many ways businesses can reduce their customer return rate and protect net revenue by optimizing their product assortment with returns data.
Optimize Product Assortment with Customer Insights from Returns Data
Understanding what your customers want and need is perhaps the most important aspect of developing product assortment. While it can feel a bit like a guessing game, in reality, valuable signals can be found by analyzing customer return rates.
For example, imagine a customer purchases a garment, but it doesn't match the image on the website or they simply don't like it when they put it on. In this instance, the customer may return the item because it doesn't meet their expectations.
In the scenario above, multiple returns of that color can indicate that the product assortment needs to be limited. In response, the brand may choose to discontinue the color and only offer the item in the best-performing colors.
While these returns may be frustrating, the data from these transactions can provide much-needed insights into the way your customers are responding to the variety and organization of your inventory.
Improve the Quality of Your Product Assortment with
Returns Analytics
By interpreting the signals from customer return rates, businesses can also identify ways to improve the quality of their products. While avoiding damaged products is obviously part of that, we're also talking about improving product development.
Certain product variations (colors, materials, etc.) may resonate with customers more. Conversely, customers may consistently have a negative experience with certain variations. For example, clothing made from non-stretch fabrics can be more difficult to fit and create sizing issues. Products with sequins or beads may be particularly prone to damage.
While your knee-jerk reaction may be to eliminate the entire product type, returns analytics can provide insights that help you understand which variations perform best. This allows you to protect sales, reduce customer return rates, and improve the overall customer experience.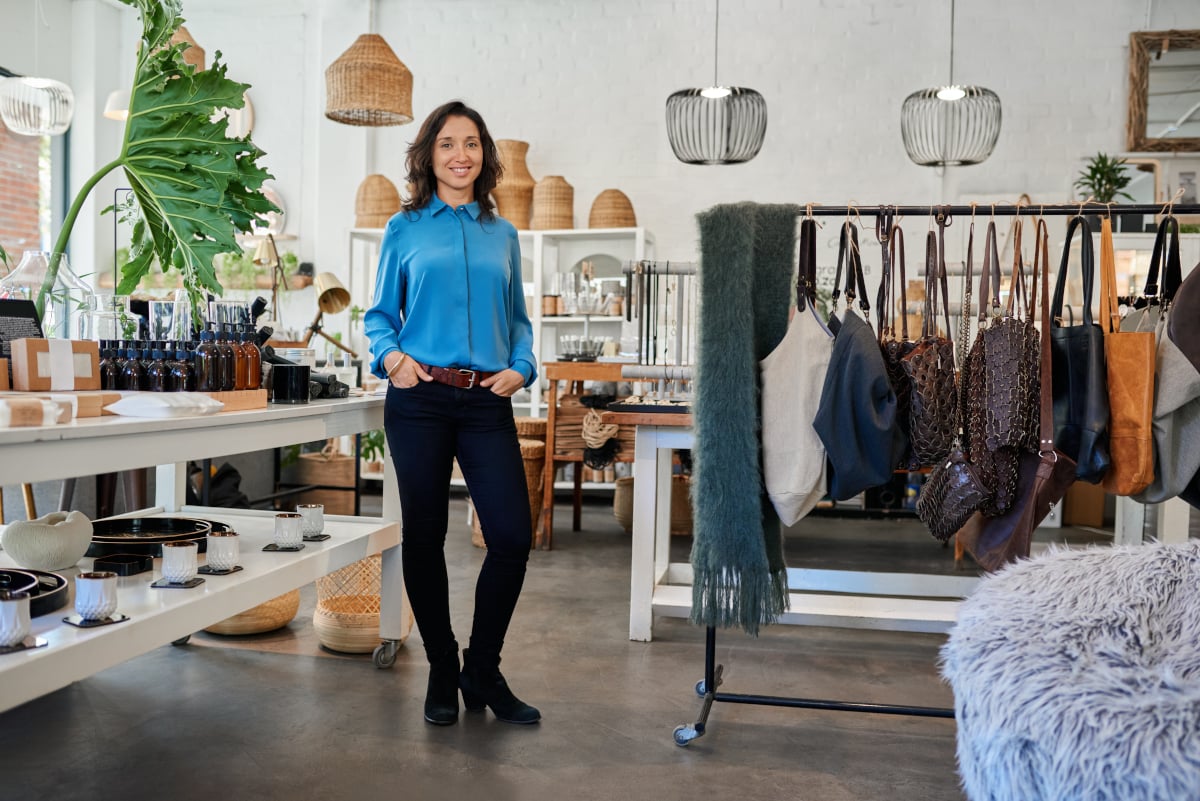 Returns Data Can Provide Product Demand Insights by Region and Season
While brands usually appeal to specific demographics, offering the same merchandise mix across regions or countries isn't always the best route. The demand for certain products will naturally be higher in different geographical regions.
For example, there likely isn't much demand for snow boots in regions that get little snowfall. It's important to note, however, that there may be seasonal differences that impact product sales. The region that usually has little demand for snow boots may see an increase in demand when shoppers prepare for holiday travel.
While it may not matter as much for e-commerce stores, an obvious example can be seen in brick-and-mortar locations that offer home decor products. Product categories often have a similar depth throughout most of the year, but the amount and variety of outdoor decor products increase greatly during the summer months.
With that in mind, it makes sense to use regional and seasonal returns analytics to inform product assortment offered in-store versus online. Considering that businesses may not want all items sold on their website, determining where products will perform best is essential.
Returns Analytics
Can Help Optimize Merchandise Mix by Sales Channel
In addition to determining product assortment in-store versus online, returns data can uncover customer behavior insights that inform your merchandise mix across many sales channels.
For example, shoppers who purchase via social platforms may have different product needs from those who shop on the website. Imagine that two channels have similar sales from a product, but one of those channels has a much higher customer return rate. Understanding return reasons can help businesses determine if that product should remain in that channel's merchandise mix.
It's all about using data to determine which products will perform best in specific channels so businesses know how much inventory to offer.
Optimize Your Product Assortment with Returnalyze Data Experts
When businesses have the right product assortment, they not only create more positive consumer experiences but they also protect their net revenue. It allows businesses to minimize carrying costs, improve inventory management, etc. In addition, the process of optimizing product assortment can uncover valuable marketing opportunities that lead to additional revenue.
The best part? While the right return management platform can show you the data, we take things a step further by doing all the work for you.
On top of access to the Returnalyze Intelligent Dashboard, a partnership with Returnalyze comes with step-by-step guidance and input from our data experts. Let us comb through the data, identify opportunities, and provide you with actionable steps to improve your product assortment.
Are you ready to optimize your product assortment? Schedule a demo or contact our team today.