Discover how leveraging returns data helps retailers identify sizing issues and develop sizing chart solutions that enhance consumer experiences and increase customer lifetime value.
Surprisingly, retailers that offer clothing, apparel, and footwear often don't include detailed sizing charts. Whether it's a complete lack of information, incorrect sizing information, or using the wrong sizing guide, these issues lead to higher returns and negative consumer experiences.
While this is often a simple oversight, it can cost businesses millions in the long run. In Akeneo's 2022 Global B2C survey, they found that "62% of consumers said they would abandon a planned purchase if they discovered product information was flawed or inconsistent, and two-thirds of shoppers said they'd cease buying from a brand if they lost trust following a bad product information experience."
Fortunately, customer signals from returns data can help retailers determine what's driving sizing chart issues while crafting solutions that boost loyalty, reduce returns, and increase sales.
Detailed Sizing Charts Reduce Returns and Increase Sales
Sizing is often the main reason consumers shop in-store instead of online, and it's not surprising considering that sizing issues are one of the largest contributors to consumer returns. For retailers that only have digital product listings, this is clearly a problem. Fortunately, the solution is simple—make detailed sizing information accessible and easy to understand.
When sizing information allows consumers to select the correct item without needing to swap it for an alternative, it creates a much more positive experience. This lets them know they can trust the information provided, which makes future purchases more likely. In turn, this leads to trust, loyalty, and higher customer lifetime value.
Accurate Sizing Information Promotes Brand Advocacy
When consumers regularly have positive experiences, it naturally promotes brand advocacy. Sometimes that means simple word-of-mouth referrals between a consumer's friends and family. However, it can also lead to influencer shoutouts, social sales, and more.
With the rise of influencer marketing and social sales, customer advocacy has become more powerful and complex. Virtual try-on content, for example, is popular for content creators who cater to specific sizes or communities.
"The speed with which consumers can share information about sizing means that both positive and negative experiences will quickly go public or even viral."
For example, TikTok is becoming a go-to platform for consumers looking for sizing information. In try-on haul videos, content creators of all shapes and sizes try on clothing so their audience can see what certain items will look like on specific body types. They'll deep dive into the fit, stretch, and overall quality to help their audience determine whether the items will work for them.
Bottom line? The speed with which consumers can share information about sizing means that both positive and negative experiences will quickly go public or even viral. Regardless of whether this content is user-generated or created from an influencer partnership, the impact on sales can be significant.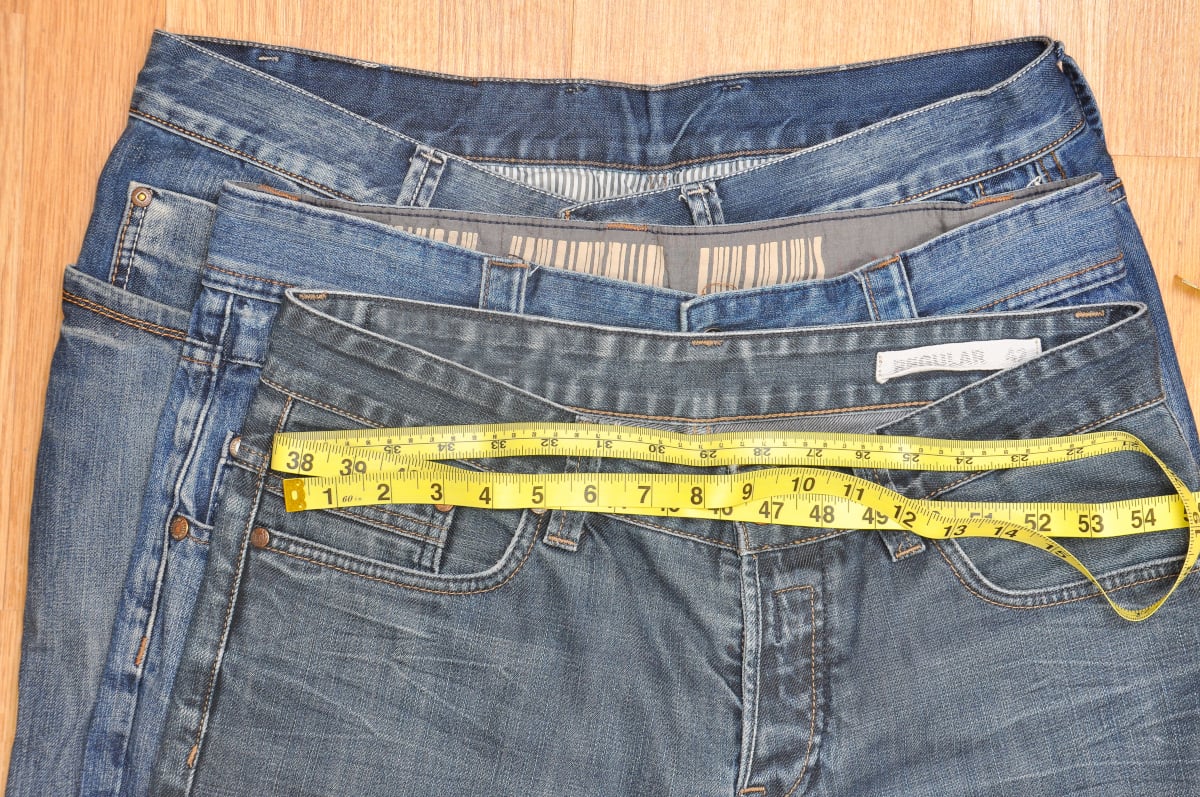 Detailed Sizing Charts Minimize Size-Related Bracketing
Some consumers are so accustomed to sizing issues that they regularly resort to bracketing. This is when an online shopper purchases multiple sizes and variations of an item, selects their favorites to keep, and then returns the rest to the retailer. This shopping behavior ensures that a consumer will receive their ideal product the first time, rather than returning a version that didn't work and risk it being unavailable later.
Returnalyze has observed that consumers who over-purchase often end up keeping more than one item due to a desire to own multiple colors or styles of a similar product. However, consumers who bracket for sizing purposes are much less likely to keep multiple sizes of the same product. So, retailers may experience minimal returns due to customers bracketing for color or style, but will see many returns from consumers who bracket for sizing purposes. However, providing more detailed sizing information leads to fewer returns from size-related bracketing.
Additionally, returns data provides much-needed insights into which types of products are being returned and why. For example, imagine a luxury shoe retailer offers both high-heel and kitten-heel for a product. This retailer may discover that their customers are bracketing for heel height and almost always returning the kitten heel. Returns data can help the retailer determine if the sizing information is creating a disconnect between the actual fit and the customers' expectations.
Sizing Chart Solutions
For consumers, sizing charts are often a bit of a guessing game. That means a brand or retailer's job is to make finding and explaining that information as simple as possible in order to reduce sizing issues.
Here are a few of the most common ways to improve sizing information for consumers. In addition to simply making sizing information easier to find, these will ensure that consumers have a more positive experience:
Don't solely rely on a universal size guide. These are often too general and lack the specificity required to make an informed buying decision.

If a brand regularly runs large or small, include a brand-specific sizing chart.

International retailers should include size guides specific to the country they're selling in.

The size guide on a product page should be specific to that item.

Retailers that sell more than one brand must ensure the sizing chart on a product page corresponds to that specific brand.

Provide sizing clarity on unisex items.

Ensure that size conversion charts are accurate and simple to understand.

Inform consumers when a product feature, such as material or heel height, will impact size and/or fit.

The sizing chart on each product page must be easy to find.
Minimize Sizing Issues with Returns Data from Returnalyze
At Returnalyze, our platform provides essential data to help businesses understand returns drivers, including managing unwanted returns from sizing issues. With this information, we'll help you develop solutions that will reduce sizing issues, reduce sizing-related returns, and increase customer satisfaction. Contact our team and take control of your returns today.
If you'd like to see how our intelligent dashboard can help you leverage return season data, schedule a demo or contact our team today.